The Northern Academy is based in Scotland and is one of the leading training academies in UK and Ireland, providing Diploma courses in Clinical Hypnotherapy and Past Life Regression. We run courses in Edinburgh, Glasgow/East Kilbride, Inverness, Aberdeen and Dublin. We're planning to expand and run a course in London in 2014.

Lily G. Datony founded the Northern Academy of Hypnotherapy and Past Life Regression and created courses based on her many years of experience as a clinical Hypnotherapist, Past Life Regression Therapist and NLP practitioner. She is a registered hypnotherapist and member of GHSC (General Hypnotherapy Standards Council), PLTA (Past Life Therapies Association) and IARRT (International Association for Regression Research and Therapies.

At the Northern Academy we encourage awareness and exploration of the Inner-Self, and place particular emphasis on human potentiality, psychological, emotional, mental and spiritual growth.We offer courses of a high professional standard using the newest techniques.When you become a student with Northern Academy, we not only train you to professional levels, but we also care for your own journey,encouraging deep exploration, understanding and present awareness of "Who You Are".

The successful completion of the Diploma in Clinical Hypnotherapy would make graduates eligible for Practitioner registration within GHR and the Hypnotherapy Section of the CHNC.

Lectures

Lily G.Datony - Dip.Clinical Hypnotherapy, Dip.Past Life Regression, NLP Practitioner, Dip.Shitsu and trained in Dr.Vodder Manual Lymph Drainage (MLD), Psychotherapy.


She also has a Diploma in Nutrition, specializing in Vegetarian and Vegan Nutrition and studied Iridology.

Her background is in music, she has a Music Diploma. She uses a lot of music in her therapy and also is doing a research on the healing power of music and sound in different traditions and cultures, especially on the overtone chanting and Gregorian chants.

Reni Pavlova - Doctor of Psychology from Bulgaria

Various other guest doctors, psychologists and therapists are available to teach special areas of the course.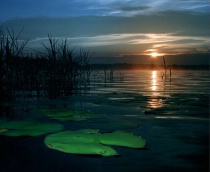 Northern Academy Courses Past Life Regression Hypnotherapy Workshops Contact us Private Consultations Links