PRIVATE CONSULTATIONS WITH LILY

Lily is a qualified Clinical Hypnotherapist, Past Life Regression Therapist and NLP Practitioner. Of particular interest to Lily are her areas of specialisation - comfortable childbirth, fears, phobias, inner child, self-confidence, stress and pain management, Past Life Regression, Life Couching.
Having a background in music, Lily offers Hypnotherapy and NLP for musicians for enhancement of performance and creativity, stage fear and fear of exams, using the newest techniques in this field.
Lily is Hypnoslimmer Consultant and works on one to one basis or in groups with people who would like to reduce weight and establish a healthy relationship with food.
Lily also offers MLD( Manual Lymphatic Drainage) and Shiatsu and deals with many women who have lymphoedema after a breast cancer operation or pregnant women for prevention of leg oedema during their late months of pregnacy.
Lily's approach is gentle - the aim being to involve the patient in their own healing process.
Lily is a member of GHSC (General Hypnotherapy Standards Council), PLTA (Past Life Therapy Association) and IARRT (International Association for Regression Research & Therapies).
For more information on conditions treated visit: www.lilyhypnotherapy.com
To book an appointment call: 01463 229993 or e-mail: info.lhypnotherapy@gmail.com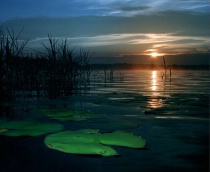 Northern Academy Courses Past Life Regression Hypnotherapy Workshops Contact us Private Consultations Links