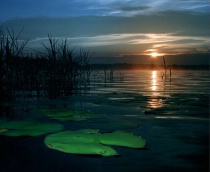 DIPLOMA IN GUIDED MEDITATION
COURSE SYLLABUS
SETTING UP MEDITATION GROUPS

Confidentiality. Facing the unknown.

Boundaries. Code of ethics.

Group dynamics. Journal writing.

Keeping case and group notes. Contracts.

GUIDED MEDITATION SCRIPTS

Induction techniques. Using your intuition to disolve blocks.

Find strenghts and talents. Taking risks.

Recognise your emotions, wisdom and many more.

Expectations.

MIND, BODY, EMOTION

Perceptions. Inner dialogue.

Inner child. The internal healer.

Group games and exercises.

INSPIRATIONAL IMAGES

The power of imagination. Image work.

The symbolic mind. If my soul could talk to me now.

Goal settings.

ACCESS TO THE POWER WITHIN

The use of voice. The use of sound in healing.

The use of colour in healing. Invoke the inner healer.

Confidence building. Breath work.

Relaxation techniques. Creating your reality.