WORKSHOPS and MASTERCLASSES

PAST LIFE REGRESSION
EXPERIENTIAL ONE DAY WORKSHOP
only £50
October - Edinburgh
17th September - Inverness
23rd September Dublin 4
(only 50 euro)


Evening Lecture and 3 days Masterclass (25th - 28th May 2012), Edinburgh

INTRODUCTION TO ENERGETIC HYPNOSIS BY MUSIC AND TOUCH
Initiation Workshop

with guest lecturer Dr. Stephane Ottin Pecchio


This workshop is for any therapists, hypnotherapists, and music therapists
i

nterested in touch, music and energetic therapy even if not a professional musician. Its aims are to develop your sensory perception, creativity and then the effectiveness of your sessions.
Evening lecture is open to anyone, Monday 28th - open to anyone for private sessions with Dr. Stephane

Touch & Piano ( T&P) is an approach combining simultaneously improvised music and therapeutic touch that amplifies the hypnotic processes. It is also an accompaniment to psychotherapy.
Music is a powerful vector of change of consciousness that has been used by every spiritual tradition. It can make you more receptive to energetic, or subtle sensory perceptions. They are often linked to emotions, thoughts and traumatic memories. In a shared trance, awareness of these perceptions allows the release of traumatic memories by the patient. Music and physical touch provide fundamental help in channeling traumatic memories through communication, stimulation and moderating. These levels of perception are also fields of creativity. The T&P method can develop your creativity in your own skills. What you feel, and are led to say, sing, touch, etc …can have a therapeutic effect on your patient and can channel his memories in a safety and harmonic space. It is the effect of letting go. This can awaken the patient's own creativity and allow him or her to reach his or her solution. It will also help you to renew and avoid burn out.
Programme.
- Hypnosis-inducing musical processes using the works of J.S. Bach
and C. Debussy through direct experience with a piano.
- The musicians and the therapists can transmit a feeling and a state of being.
- The role of the natural harmonics of acoustic instruments and voice in inducing hypnosis.
- Different phases of musical hypnosis through piano or Tibetan singing bowl : rhythms suggesting naturals movements, hypnosis for pain by synesthésia.
- Exercises to enhance energetic sensory perceptions and receptivity by movement, music, song and self-hypnosis.
- Therapeutic touch (acupressure and reassurance) and music to channel psychological trauma.
- Practical therapeutic exercises through music and touch.
Presentation
Stéphane OTTIN PECCHIO is a Medical Doctor, rheumatologist, with specializations in physiotherapy, osteopathy, acupuncture, psychic traumatism hypnosis and music therapy. His musical experience includes harmony, composition, piano, directing a choir and singing in more than 40 concerts up to now. He has a private practice and also works private at TENON Hospital (Paris, France), in the anesthesiology service where the evaluation of his approach is currently underway. Member of the French Association of Hypnosis (AFHYP) he won the WATZLAWICK Prize at the 7th Conference of French-Speaking Federation on Hypnosis and Brief Therapy in Biarritz in June 2011(cfhtb). This prize rewarded the author of the best video about clinical and therapeutic interactivity in the field of psychotherapy and treatment of pain.

Cost: £195, deposit £50 to book a place.

SELF - HYPNOSIS WORKSHOP
only £65
INNER CHILD WORKSHOP - one day
Hypnosis for Childbirth Masterclass - 2 days

Certificate in Smoking Sessation Masterclass - 1 day

Masterclass in Depressive Disorders - 2 days

Hypnotherapy for Stress Masterclass - 1 day

Certificate in Hypnotherapy for Children Masterclass - 1 day

Pain Management Masterclass - 1 day

STOP SMOKING Workshop - 1 day (for smokers)

only £95
24th February - Edinburgh

All workshops are available in Inverness, Edinburgh and Dublin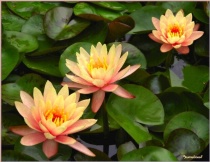 Northern Academy Courses Past Life Regression Hypnotherapy Workshops Contact us Private Consultations Links